Now in its third year, the 2016' International Graphene Innovation Conference (GRAPCHINA 2016) is held annually and is an important trade show and academic event for addressing the practical and legislative responses to Graphene Investment and Commercialization risks. Its central theme this time is "New power, new trend, and new development". It aims to show the significant influence on future technology in our daily life, to indicate the cutting-edge trends of this new booming graphene industry, to explore the golden opportunities from existing success cases, and eventually promote the global graphene commercialization process.
GRAPCHINA is the ultimate meeting platform for sharing and exchanging experience. It has become a commercial and academic event that gathers approximately 1500 representatives for all stakeholders involved in this debate, bringing top level speakers and delegates from the upstream and downstream industries, NGOs and academia together with senior policy makers from the EU's flagship program and national government, where participants will have the great opportunity to meet downstream users, upstream suppliers, equipment providers, policy makers, academics and investors at the same time. They will continue the discussion on commercial solutions and researching trends, recent developments and latest technologies.
GRAPCHINA 2016 will take place in Qingdao, China on September 22-24.




Qingdao City
To take full geographical advantage as one of the three major graphite reserve areas in China, and to firmly grasp the opportunity to develop this new strategic graphene industry, Qingdao has collaborated with CGIA and other key graphene enterprises at home and abroad to design, build, operate, and run a Graphene Technology Innovation Park, which covers a land area of 31 hectares and a total office space of 0.5 million square meters.



Introduction
"2016 International Advanced Carbon Materials Exposition" will be held along with "2016 International Graphene Innovation conference". Graphene, by virtue of its outstanding and unique electrical, optical, mechanical, chemical properties, has great application potential in both traditional and emerging fields, such as energy, biotechnology, water resources, electronic and network technology, aerospace and automotive industry...


WHAT YOU CANNOT MISS
Over 2000 Attendees from 23 Countries

GRAPCHINA brings together all players in the value chain under one roof to foster partnerships and connections that will help expand your business throughout the industry and across the globe.

Over 40 Symposia

GRAPCHINA provides you a valuable opportunity to learn the new technologies, new products, new commercially-relevant results, and the trends of the graphene industry from suppliers to end users.

Over 200 Speakers

GRAPCHINA speakers, including Sir Andre Geim, are all graphene leaders from academia to industry. The knowledge they share will reap long-term benefits for the growth of your business and your career.

The Expanding Industry Tradeshow

GRAPCHINA always focuses on building platform for suppliers to connect with real industrial users, for downstreams to optimize and grow business, and for players to align interests to create value chains.
GRAPCHINA 2015 has been successfully held by CGIA in Qingdao from Oct 28 to Oct 30. At the same time, the 2015' China International Graphene Innovation & Entrepreneurship Competition has made a full success. Sir Andre Geim awarded the prize to the final winner.



CGIA was established on 13th of July, 2013, as a consortium of industrial enterprises and academic institutes. CGIA supports members to focus on application and industry chain, to keep pace with market development, to guarantee industry interests by involving in policy making and establishing standards, and to build long-term cooperation with up-down stream enterprises all over the world.

Questions?
Email: meeting@c-gia.org
Telephone: +86-21-62511070-3128
Attending Application: Minyang Lu
Exhibition & Sponsor: Wenyang Yang
Media: Xiaoyan Zhang


To ensure you a good rest,
we recommend best hotels around.
If you have any question,
do feel free to contact us:
meeting@c-gia.org
Ticket Center is here to assist you
to find the best VALUE for your money
at any of these choices.

Local Transportation always aims to
guide a fastest way to the venue,
no matter where you are.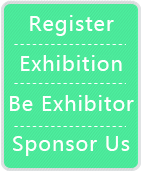 Copyright ? GRAPCHINA 2016 Operated by:China Innovation Alliance of the Graphene Industry